Bains Celtiques
Located in the main farmhouse, Bains Celtiques® ("Celtic Baths") are striking in that raw materials are
omnipresent. One enters via the barn, where sits a magnificent three-hearth granite fireplace.
Surrounded by stone and solid wood, a door leads to the baths. Covered or uncovered, they offer water,
heat and light, punctuated by openings onto the panoramic views. They have been created for a tête-à-
tête with the tides and the cosmos. In all weather, one can swim against the current, nose in the air, or
lean on the ledges and contemplate the landscape.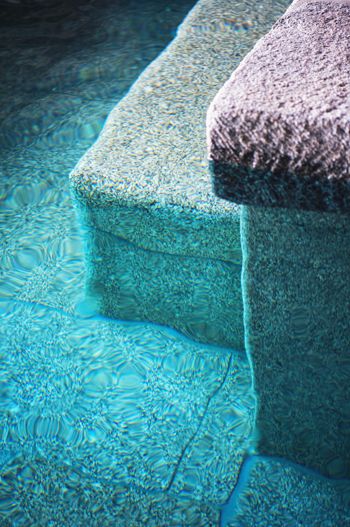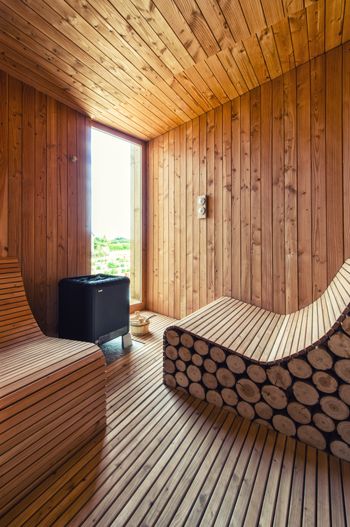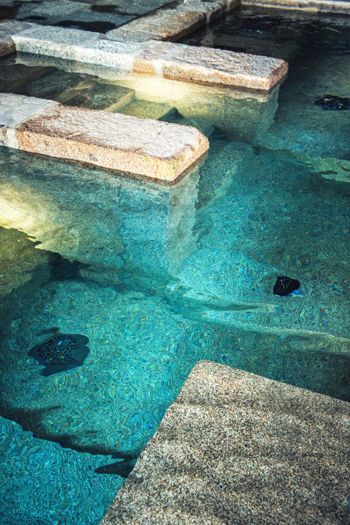 Water washes our worries away. The intense heat of the Wood Shelter (which offers the dry heat of a
sauna) and the Grotto (offering the humid heat of a hammam) will make short work of any toxins. We
leave the baths with body and spirit cleansed: the potency of the place has healing powers of its own.
Its tranquillity is preserved by limiting access to the baths to just four people at a time.
The process of renewal is set in motion.
The backbone of the wellness offering is the reflexology care provided by therapist Gwenn Libouban.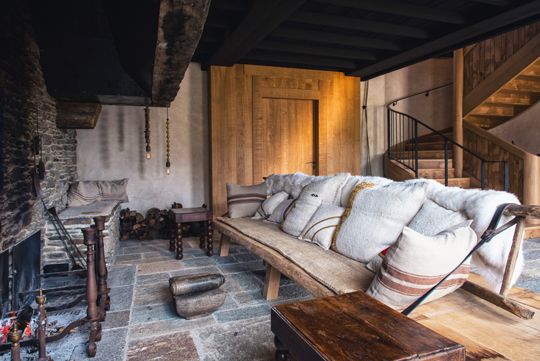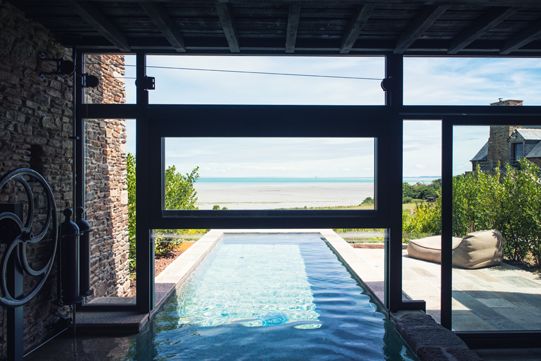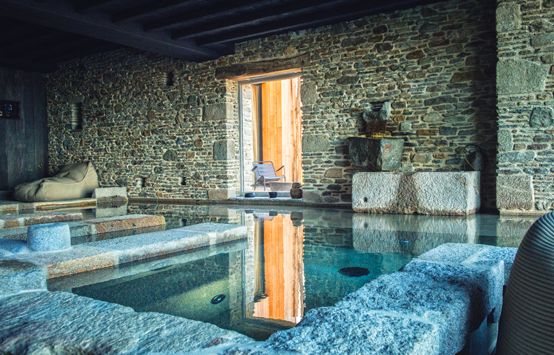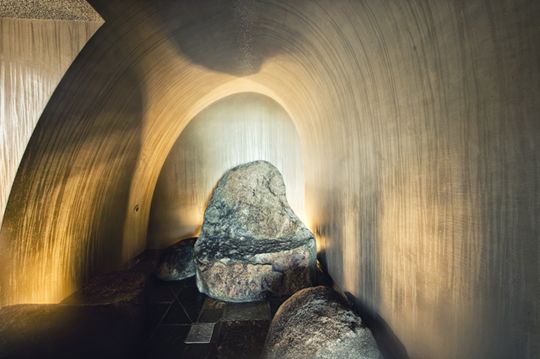 Bains Celtiques at the Ferme du Vent, Le Buot - 35350 Saint-Méloir-des-Ondes