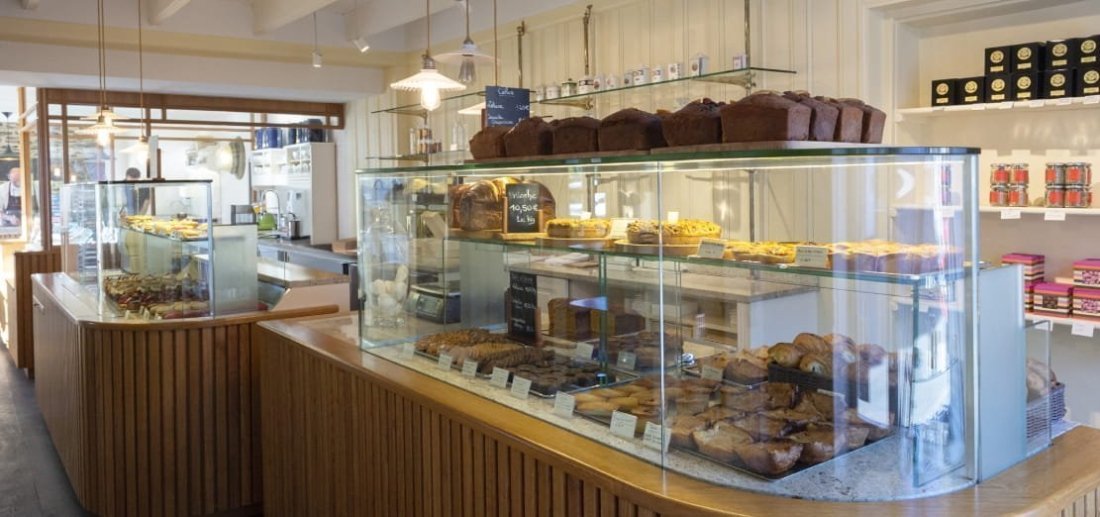 Grain de Vanille
Pâtisserie / Chocolate / Ice Cream / Teahouse
Together, Olivier Roellinger and Yannick Gautier have created Grain de Vanille®, a temple to sweet
treats located in the upper part of Cancale. With his wife Fernanda and his crew, Yannick hand-crafts
and cooks a variety of delicacies daily.
Grain de Vanille® is also a meeting place: a few tables, a fireplace, a small sunny terrace, some books on
the local area and its adventurers. A place to go for a cup of tea, a hot chocolate or simply a good coffee,
followed by some small pastries and cream puffs fresh out of the oven, or a velvety ice cream. A cosy,
warm, vanilla-scented haven.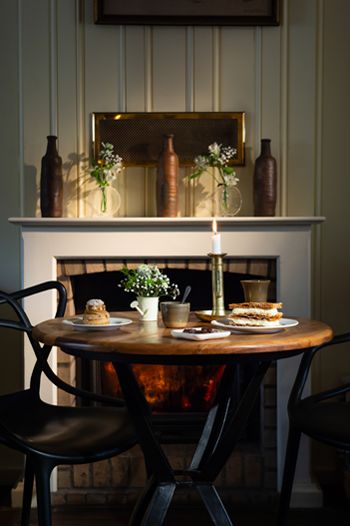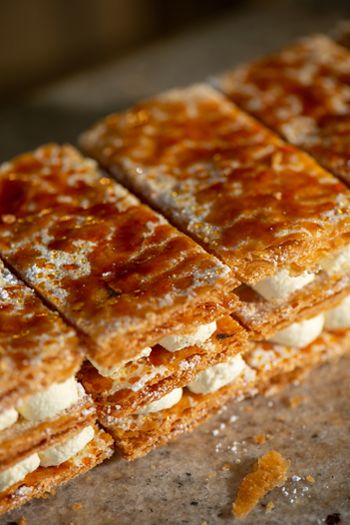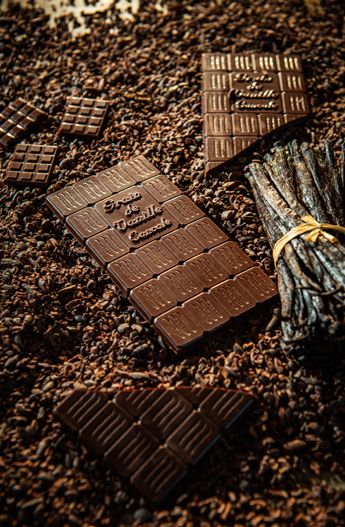 Cakes and desserts are also available on special order for you to enjoy at home.
ORDER NOW
Special pastries must be ordered by 4pm on the previous day, either by phone (02 23 15 12 70) or on site.
OPENING HOURS
Grain de Vanille is open daily from Thursday to Monday.
Closed Tuesday and Wednesday.
open 9am to 12:30pm and 2pm to 6:30pm Monday, Thursday and Friday.
open continuously from 9 a.m. to 6.30 p.m. on Saturday and Sunday.
Grain de Vanille, 12 place de la Victoire – 35260 Cancale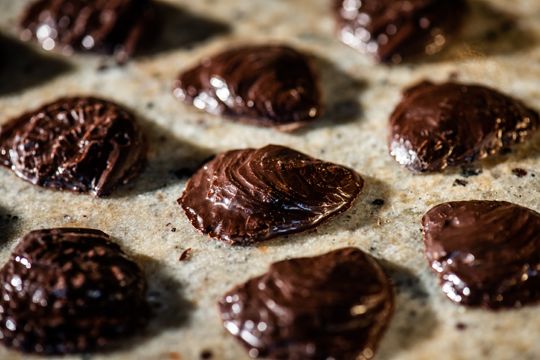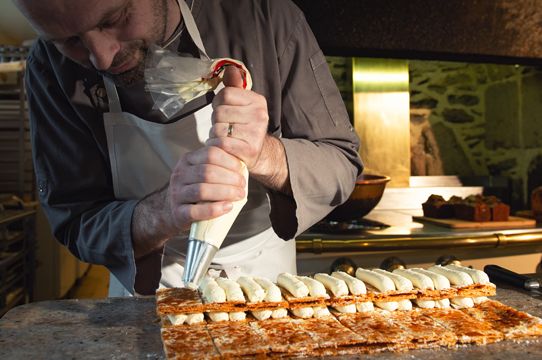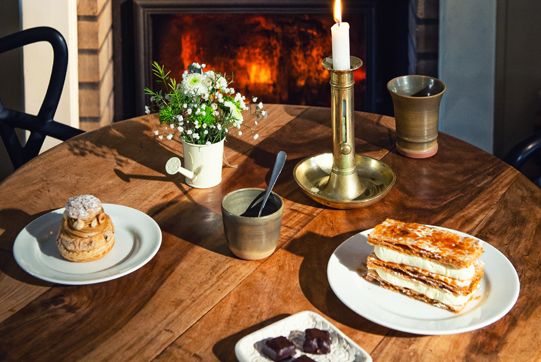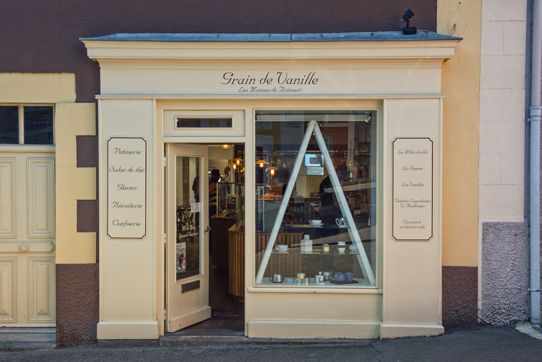 Olivier Roellinger's Galettes Cancalaises® biscuits, spicy galettes malouines biscuits, macaroons,
brioche, kouign-amann, fruitcakes, gingerbread, pommé apple preserve and viennoiserie pastries.
Chocolate Grand cru chocolate bars and individual chocolate confectionery including L'Huître® ("The Oyster").
Confectionery Bricourt salted butter caramel, caramel spread, jams.
Ice Cream by the cone or the half-litre.
Pastries on special order Mille-feuille (vanilla slice) with Vanilla from Madagascar, Paris-Brest, Paris-Cancale, chocolate pie, fruit pies…