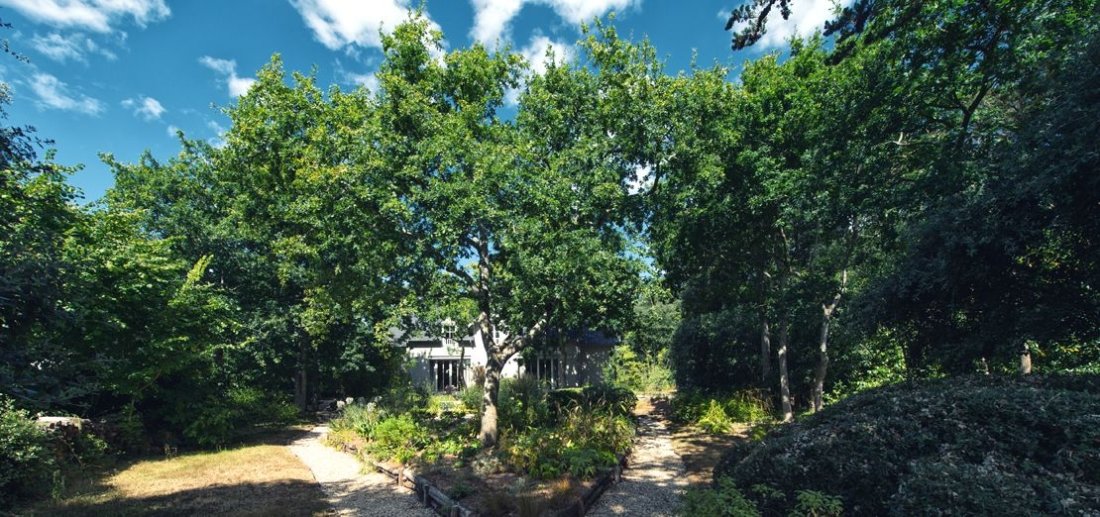 Gîtes marins
Jane Roellinger designed the Gîtes Marins® ("Seafront Lodges") as the holiday homes she had always
dreamed of for entertaining friends and enjoying quality family time. Each Gîte Marin lodge can be
rented for a few days, a whole week or a longer stay.
In these large seaside cabins located in the Rimains Garden, the furniture and decoration are both
simple and authentic, with beautiful living quarters that serve as kitchen, dining area and lounge.
These small seafront houses are organized like ships, and are equipped with everything you need for an
enjoyable stay.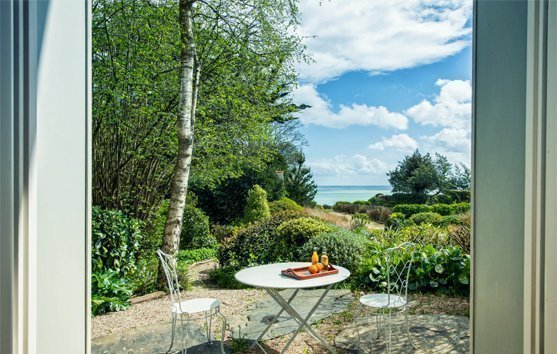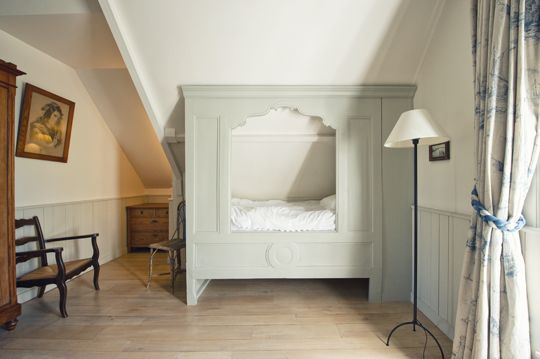 The neighbouring vegetable garden overlooking the sea is cultivated by Frédéric, the gardener. Guests
can go and pick vegetables and herbs to cook with. The terrace is equipped with a barbecue and
everything else you may need to enjoy a meal or relax in a sun lounger.
Every morning, a basket of fruit, dairy products, bread and brioche made by the baker during the night,
are placed on the doorstep, to offer you the pleasure of a real Breton breakfast.
The garden descends towards the smuggler's path, giving access to walks along the cliffs, next to the
emerald sea, from the port of Cancale to Saint-Malo.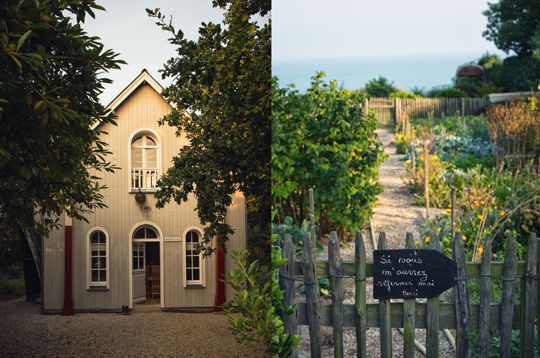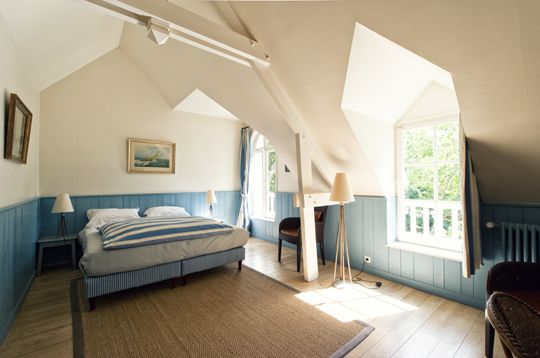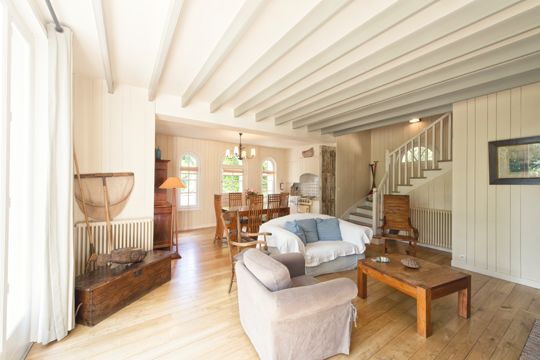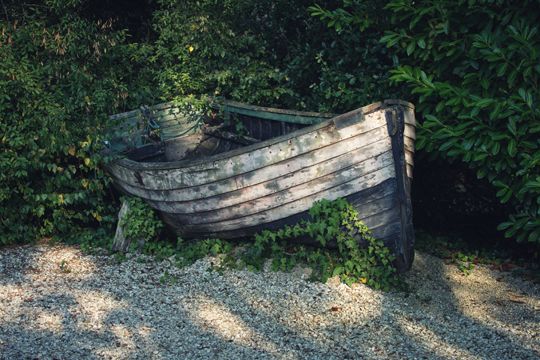 The cottage names are in keeping with the maritime theme: Bernique (Limpet), Bigorneau (Periwinkle),
Crevette (Shrimp), Olivette (Queen Scallop) and Touline (Towline).
Gîtes Marins, Les Rimains, 62 rue des Rimains - 35260 Cancale