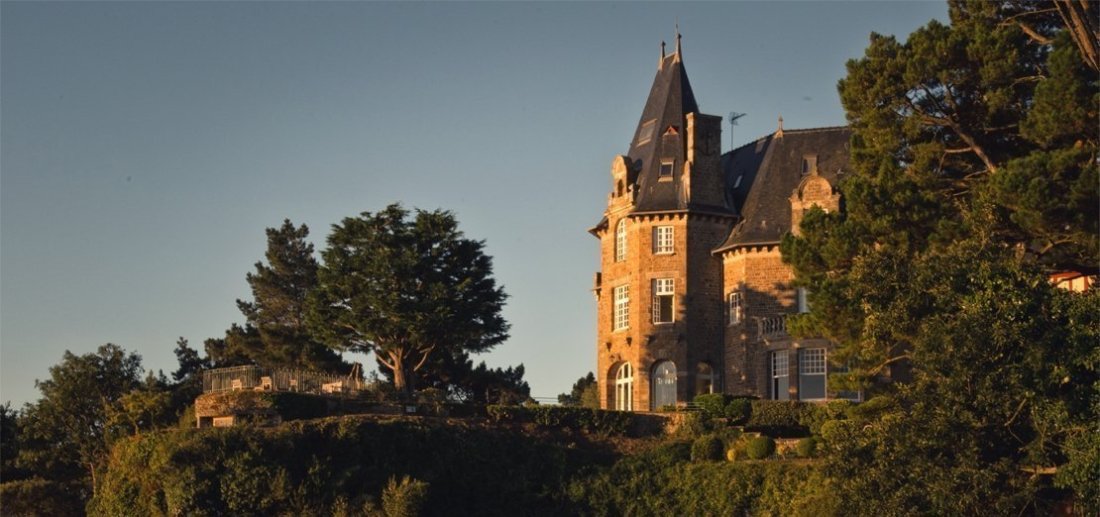 Château Richeux

Château Richeux®, a large villa built in the 1920s, stands in an expanse of moorland facing Mont Saint-
Michel. The sea, the sky, the earth – the endless hues of blue, green and grey merge into the obvious
beauty of nature and the song of the wind.
The place is known as "Serenity at the Crack of Dawn": the sunrises here are unforgettable.
Eleven spacious rooms with bay views and two apartments, together with Coquillage, the Maisons
Bricourt restaurant, make up this singular and refined sanctuary.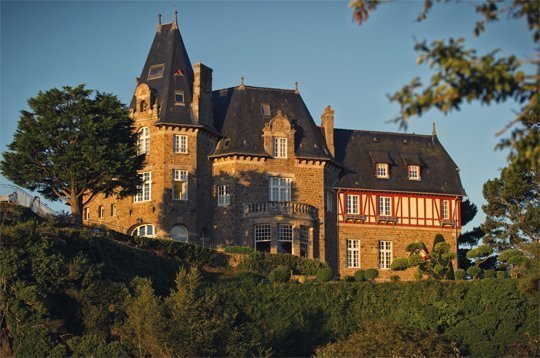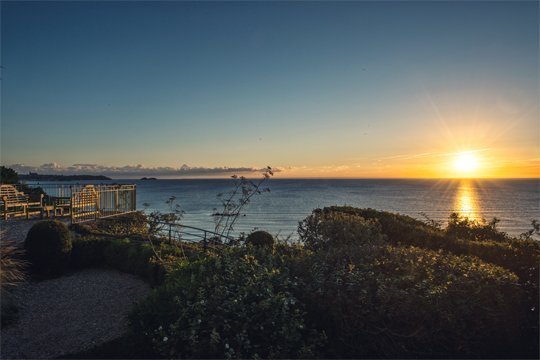 Château Richeux is first and foremost a home, where the crew of Maisons de Bricourt look after their
guests with discretion and elegance. Spend the evening in the lounge listening to the whistling of the
wind while enjoying a grog or an infusion of spices, or take a stroll along the shore towards the port of
Cancale while contemplating Mont Saint-Michel.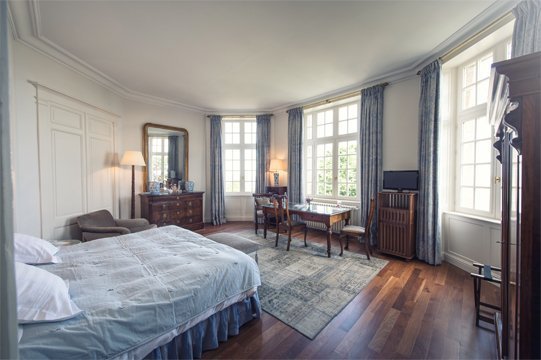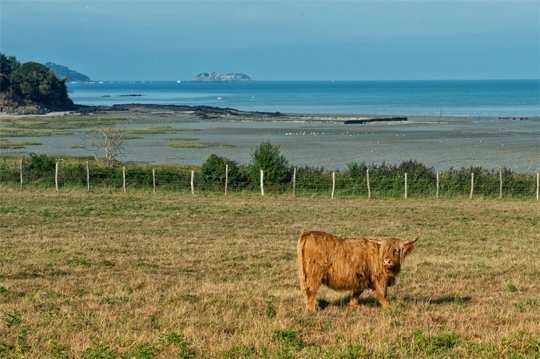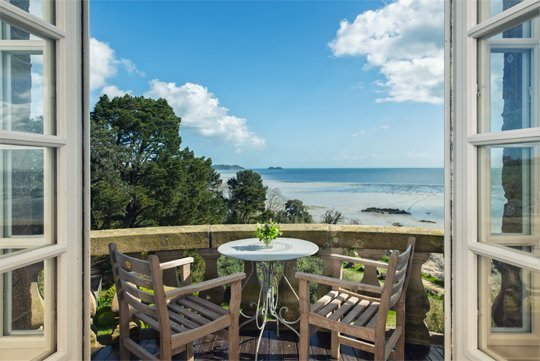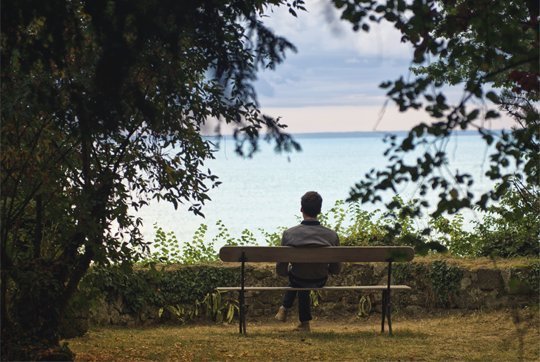 The bay of Mont Saint-Michel is a magical place. Here, the relationship between the moon and the sun
is so intense that it gives rise to the largest tidal range seen anywhere in the world, as though the
heavens were breathing.
Château Richeux, Le Buot - 35350 Saint-Méloir-des-Ondes
Château Richeux is located 5 km (3 miles) from Cancale on the road to Mont Saint-Michel (D155).