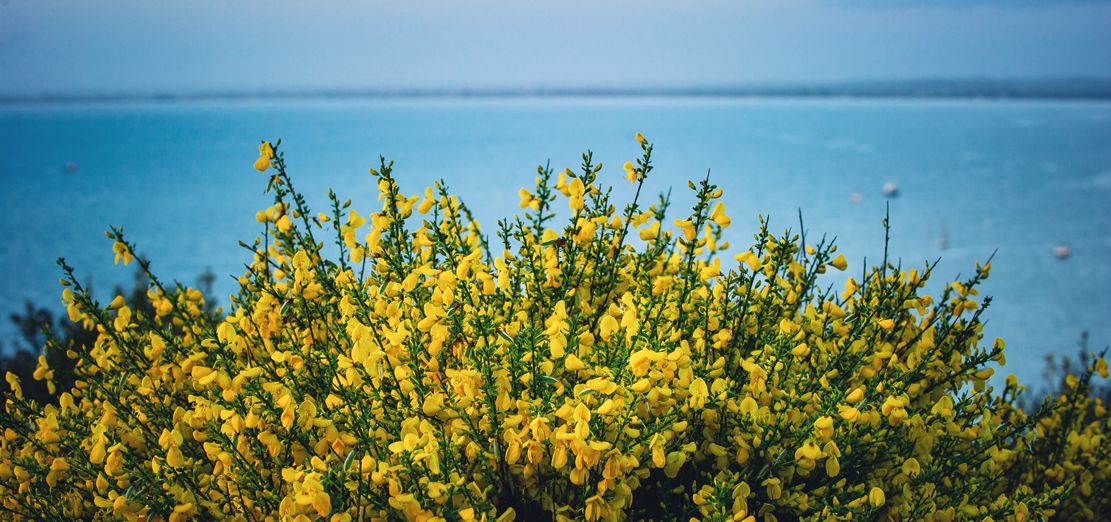 Le coquillage
Maisons de Bricourt's restaurant
At Château Richeux®, guests are received for dinner and lunch at the Coquillage restaurant.
Hugo Roellinger loves to share his cooking, which he elaborates together with his right-hand man, Jêrome Aumont,
and the kitchen crew. Aged 31, Hugo is devoted to the ideal of the artisan cook and strives to protect nature and its
riches by defending local small-scale fishermen and farmers as well as spice growers from afar.
His cuisine reflects the taste of living here, the taste of the sea, the bocage and seafaring adventures. Seaweed, spices and
shells. His culinary quest is to create flavours that evoke Ocean abysses and sea spray carried on the wind, a quest that
earned him two Michelin stars in 2019.
Le Coquillage® offers a moment of timelessness that unfolds according to the ballet of the actors of the room, in the
cosy atmosphere of this 1920s villa. The windows of the dining room are like picture frames, displaying the constantly
changing landscape of the bay's skies and the foreshore's sketched outlines.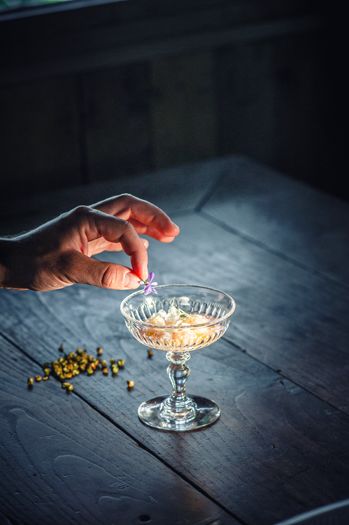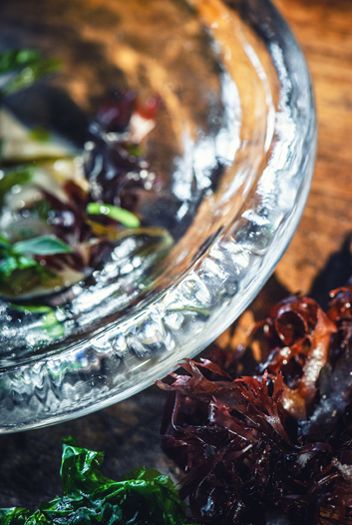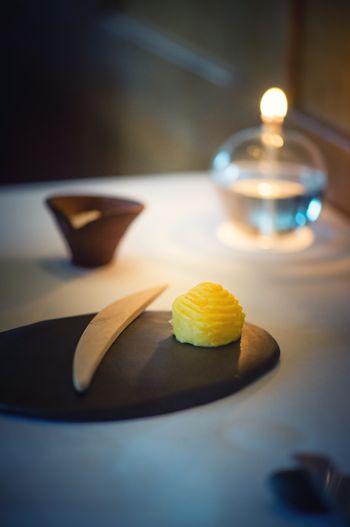 The menu
By the whims of the wind and the moon of H. Roellinger —

Under cover of the Waves —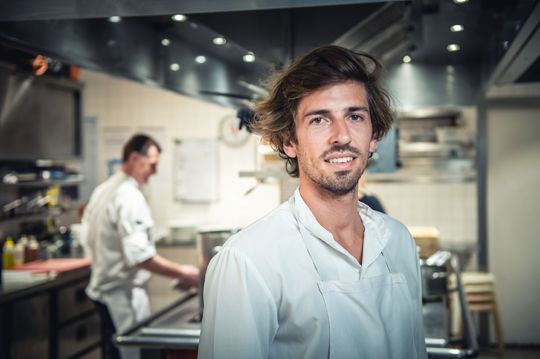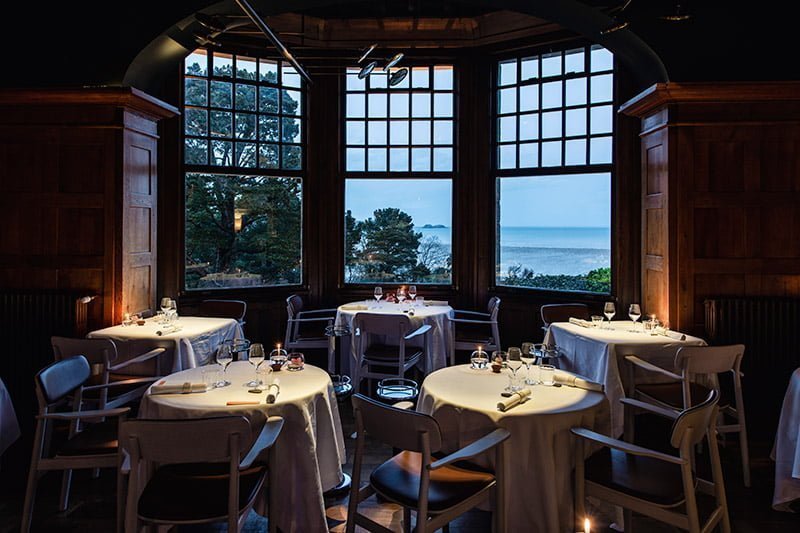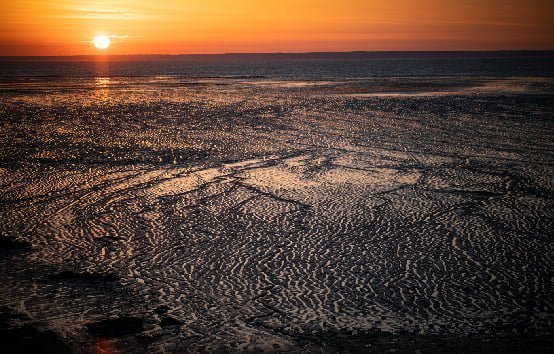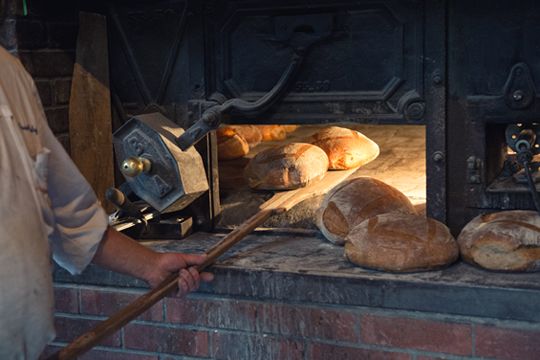 The bread served at Maisons de Bricourt and at le Coquillage, is kneaded and baked in the wooden bakehouse situated at the entrance of Château Richeux.
The baker works with local and organic flour from heirloom grain varieties and uses natural sourdough leavening methods.
A walk in the Château Richeux park, which runs downhill towards the beach, is an opportunity to daydream, play hide and seek, or move between the raised stones of the Potager Celtique ("Celtic Kitchen Garden"), where the aromatic herbs are grown. Twenty-six heirloom varieties apple blossom are pollinated by bees from hives neighbouring the orchard. Sheep, cows, donkeys and frogs bring life to this extraordinary garden.
Le Coquillage, Maisons de Bricourt's restaurant at Château Richeux,
Le Buot - 35350 Saint-Méloir-des-Ondes